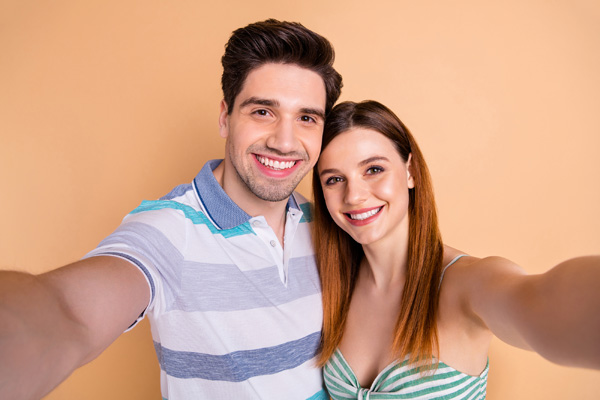 Very few people are born with perfect smiles. Hollywood smiles are usually the result of extensive and often expensive cosmetic dentistry. But it may be surprising that the most affordable way to a beautiful smile is the secret many celebrities choose as the solution. Tom Cruise, Hilary Duff, George Clooney, and Demi Moore, among others, have chosen dental veneers as a primary way to upgrade their natural smiles.
Because many people judge others on initial impressions and an attractive smile is often the first thing they notice, whether it's at a job interview or meeting someone socially, it's clearly important. Veneers are not only cost-effective and long-lasting, they can be placed quickly and painlessly.
Whether your teeth seem to be permanently stained from coffee or red wine, some seem too short or too long, they are cracked or chipped, or there are gaps between them, veneers can solve all of these problems.
Veneers are very thin strips of dental material that can be placed on the front of teeth, with a shade that either matches the natural look of the teeth next to them, or can be made a different color if you only want to show those at the front of the mouth.
On the first visit, Dr. Cluff will do an examination to see whether the health of your teeth and gums make dental veneers the right choice for a new smile. If so, she will discuss the shade choice with you and work with a top dental laboratory to craft the veneers that have the right appearance and shape.
On the next visit, the front of each tooth that will have a veneer placed on its front will be slightly filed down to create an adhesive surface and avoid having the final result seem too bulky. Then a bonding agent will be applied, the veneer attached, and a special light will "cure" this to make it last many years. No one should know that you even have veneers: they will think you've just done a much better job of whitening!
In the first weeks after receiving veneers, you should be careful about eating foods such as popcorn, hard candy, apples, nuts, seeds, or hard biscuits. It's also best to completely stop bad habits like using teeth to bite nails, chew on pens, pencils, or utensils, to open bags or pull on clothing or gloves.
The process to a gleaming new smile that will change your life starts with setting an appointment for an examination.