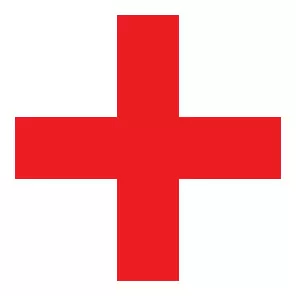 Things happen, and no one can control when you might have some sort of an emergency. If you have something serious and painful occur to your teeth or jaw, you should not have to wait until regular office hours to come in for treatment.
It is important to take immediate actions to avoid pain and to help save your tooth. Dr. Ana Cluff and her caring team want to help you feel better. No matter when your emergency occurs, we can provide prompt instructions and scheduled treatment!
How to Determine a Dental Emergency
Tooth pain can sometimes be a sign of a serious problem, but it can be hard to tell if it qualifies as an emergency. Here are some possible reasons you might need emergency dentistry:
Abscessed Tooth | An infected tooth can be dangerous and even life threatening. If you are experiencing pain from a tooth and you believe it is abscessed, you should call us immediately to have it assessed. Dr. Cluff will most likely prescribe an antibiotic to help your body fight off the infection. Left untreated, an abscess can cause pain, discomfort, and other complications.
Broken or Chipped Tooth | If you have an accident and break or chip a tooth, we can help protect your teeth from further damage and pain. You can have an emergency extraction to temporarily fix the issue, or you can get a temporary crown placed to cover the problem until you can come back into the office for a more permanent, customized solution.
Dental Filling Falling Out | If you have had a dental filling fall out, it can be painful if your nerves are exposed to air or water. This pain will not get better on its own, and you must see a dentist immediately for symptom relief.
Tooth Falling Out | If you lose a tooth, do not delay your trip to the dentist! Remember to bring the tooth with you—if it isn't possible to re-insert it into your gums yourself, keep it in a container of milk to preserve it. In some cases, Dr. Ana Cluff could be able to save your natural tooth.
Have a Plan for Your Next Dental Emergency!
Dental emergencies will happen from time to time. We are happy to help relieve the discomfort you might be feeling and fix your beautiful smile. If you are experiencing any kind of dental emergency in the Lakeside or Chula Vista areas, call Dr. Ana Cluff and her team immediately!
Read More: