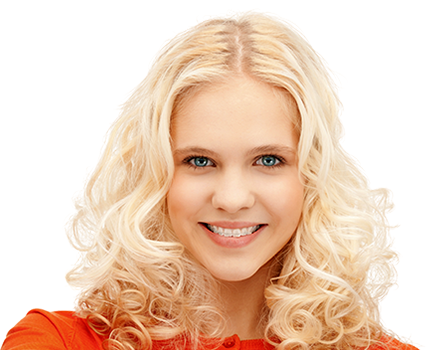 Misaligned teeth and a dysfunctional bite can cause problems. Often these issues make daily oral hygiene difficult and can affect a patient's self confidence.
Fastbraces allow patients to get results in as little as a year, and with less sensitivity. This new patented technology moves the roots of the teeth and the crowns at the same time, allowing us to provide fast, safe, easy, and beautiful results in less time than ever.

Fastbraces are triangular designed braces that utilize the latest techniques in heat-activated wire. If you have been thinking about braces, now is a great time to meet with Dr. Ana Cluff and her highly trained team to discuss whether Fastbraces can help you.
Some of the benefits of Fastbraces over traditional braces are:
Natural Bite | Fastbraces can maintain your natural bite, whereas traditional braces usually disrupt the natural bite and cause discomfort when eating. Fastbraces can help you avoid jaw issues that traditional braces sometimes cause.
Non-extraction | When getting traditional braces, dentists often have to extract teeth to make room when the braces need to be moved. Fastbraces usually never require extractions.

One Wire | Traditional braces use several wires, Fastbraces only requires one heat-activated wire.
Time | Typically traditional braces can last from 2 to 3 years. Fastbraces treatment time could be as short as 20 weeks.
Root Movement | Roots start to move on day one with Fastbraces, where with traditional braces the movement is delayed.
Less Pain | There is much less discomfort reported with Fastbraces than with traditional braces.
Retainers | To maintain your new beautiful smile, retainers are only required 15-20 minutes a day after your Fastbraces treatment. Traditional braces can require a retainer 24/7.
Don't let misaligned teeth hold you back. The benefits of Fastbraces have been enjoyed by thousands, and you can have these same benefits. Dr. Ana Cluff and her team are dedicated to giving you the smile you've always wanted. Call Dr. Ana Cluff today to find out how fast you can get Fastbraces!