Meet Dr. Maya Yazdi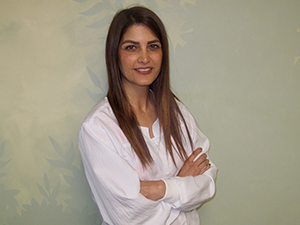 Dr. Yazdi graduated from Northwestern University Dental School in 1998. After being in her own private practice for 10 years, she decided to join Dr. Cluff's Dental Practice in December 2016.
The joy of changing a person's life by creating a beautiful, healthy smiles is one of the intangible rewards of being a dentist that can't be measured. Dr. Yazdi takes great pride in providing the utmost care for her patients.
When not at work, she enjoys spending time with her 15 year old son, Alex, painting and traveling.